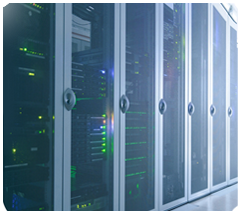 It is scalable so your business can expand or contract at any time..
All setup and configuration is done via user-friendly web pages
NewTel's system are monitored 24/7/365 by highly-trained networking & voice experts.
Dozens of productivity enhancing features.
Remote offices can be linked so that all offices are treated as one.
Minimal setup cost; Free ongoing upgrades.
How does NewTel charge for its services?
Per extension setup fee includes configuration and initial setup. Monthly fee based on extensions and services.
Setup & Provisioning
Setup takes 1-2 weeks based on complexity and subject to local number portability issues. New lines can be provisioned immediately. New digital IP phones can be purchased through a NewTel affiliate that connects directly to the company's data network.
SIP Trunking
Companies may realize even greater cost saving and efficiencies by signing up for our SIP Trunking solutions
Extended Benefits
Lower Total Cost of Ownership
• Companies can dramatically reduce the number of phone lines needed
• Hosted PBX eliminates long distance charges between on-net affiliate branches
• Off-net long distance call costs are very competitive due to NewTel's buying power
• Hosted PBX minimizes the risks and costs of owning and maintaining an on-premises PBX

Scale on Demand!
• Call capacity is not limited by the number of lines
• New users can be added quickly and easily
• Comprehensive feature set, upgraded as new features are available to the platform
Geographic Freedom
• Follow-me features allow calls to be forwarded to cell phones or any location
• Employees can work remotely with complete access to their phone
• A single receptionist can monitor multiple remote offices

Enhanced Productivity
• Enhanced calling features without the up-front costs of a premises-based system
• User features can be managed via intuitive web-based software
• Users can forward voice mails or transfer calls anywhere in the organization
Business Continuity/Disaster Recovery
• Hosted PBX ensures that phone service is available, and can be rerouted to alternate locations, even if the office building is destroyed or inaccessible for long periods of time.
• Multiple levels of redundancy, including geographic redundancy, providing survivability for the highest level of business continuity.